Services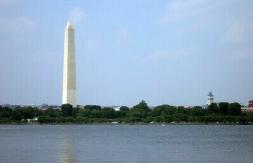 Obtaining US Government Business
Get in the Game. Choose Your Targets. Win Federal Contracts.

Accelerate your business success through contracts with federal and state governments. Whether you're a brand new business, an established one expanding into government contracting or a current government contractor seeking additional business, NGI-S can help you navigate the most effective path to success.

Government Business Development Services include:
• Strategic and Tactical Planning
• Competitive Analysis
• Opportunity Identification
• Relationship Management
• Teaming Arrangements
• Capture Plan Development
• Development of the Win Strategy
• Proposal Preparation
• Procurement Planning
• Contract Negotiations

NGI-S enables clients, whether domestic or international, to have a physical presence inside the Washington, DC beltway. Agency relationships include US Postal Service, Dept. of Commerce (including NOAA and Patent & Trade Org.), GSA, Dept. of Labor, State Dept., NRC, and IRS.