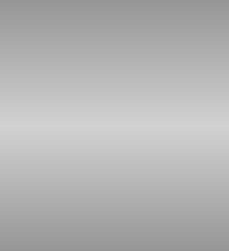 Led by CEO Peter Jacobson,
NGI-S brings together a team
of experienced and innovative people with a track record of accomplishments in the federal marketplace and private industry. Scroll through to find out more about the expertise of our team that can be leveraged for
your success.
The NGI-S Team
Peter Jacobson, Managing Director
Peter has over 25 years of experience with the U.S. Postal Service including senior level leadership positions in engineering, operations, transportation and IT.
For the past 10 years, he has worked with both suppliers to the postal industry and foreign posts with a focus on transformation and modernization including operational systems redesign, efficient implementation and business process enhancements.
Peterís experience includes advising posts on strategies for successful engagement with global E-commerce and finding innovative solutions for competitive advantage.
With over 30 years of experience as both a seller and buyer of automated equipment, Peter is well versed in procurement policy and practices that deliver meaningful and long term results for postal operators.
Peter serves as a member of the Board of the Association of Postal Commerce an organization comprised of companies representing all facets of the mailing industry.
Peter has a BA and MBA and completed further studies at the DBA level. He also attended the Advanced Management Program at Harvard University.




NGI-S Expertise
Address Hygiene and Data Quality Systems and Solutions
Internet Publishing and Hybrid MailingsPostal Automation, Bar Coding, and Intelligent Mail
Material Handling & Logistics
Postal policy and business practices
Commercial applications of postal developed technologies
Postal and commercial IT systems design and development.
Successful proposal writing
Operations analysis and optimization
Strategic planning
Contract administration
Transportation analysis and optimization
Network design and optimization
Information technology planning and implementation
Equipment sizing, selection, and layout
Facility layout
Business development
Operational Human Resource programs and policies

•


•


•



•


•


•


•
•
•

•

•

•

•
•
•
•

Robert Czerwinski, Managing Partner
Manager with the United States Postal Service managing key postal programs including transportation networks and contracts, mail processing, retail and mail delivery operations
Served as the postal executive responsible for national air transportation contracts between the US Postal Service and Federal Express, Inc. valued in excess of $1 billion per year and with United Parcel Service valued at nearly $100 million per year
Managed the ground and terminal handling contracts (THS) supporting the USPS/FedEx air transportation contract valued at nearly $100 million per year which included facility layout and design, mail flows and mail distribution directives and policy
Managed several key postal technology projects including the Automated Postal Center (APC) and the Return Merchandise System (RMS) holding intellectual property patents for both inventions.
Bachelor Degree in Business Administration from Jacksonville University, Jacksonville, Florida
Anthony Kuester, VP Software, Systems, and Technology
Experienced executive leader with extensive expertise managing activities to analyze and evaluate alternative strategies for continually improving systems, equipment, and processes; directing software engineering quality assurance, configuration management, and distribution programs; and developing and maintaining database systems and websites to support information sharing
Over 30 years as US Postal Service career executive holding various positions including Manager of Software Process Management and
Manager of Systems Engineering
MA, University of Chicago; BA, Dartmouth College; plus extensive course work at U. of Illinois and Oklahoma City U. towards engineering and MBA degrees
Participates through various leadership positions in the Society for Maintenance and Reliability Professionals, and the US Coast Guard Auxiliary (a volunteer organization)

Steve Bloom, Operations Consultant

Experienced executive manager and leader in all aspects of international, military and domestic mail operations, including processing, transportation, mail distribution, in-plant operations, networks and facility activation.
Over 33 years experience with the US Postal Service in various positions including Logistics, Airport Mail Operations, International Operations and Domestic Processing & Distribution. Held Plant Manager positions with increased levels of responsibilities for 26 years.
Served on the Headquarters / National Activation team to prepare the required documentation that successfully created the $500 million business for the International Service Center (ISC) network.
Served as the Plant Manager at the Miami Processing & Distribution Center for 18 months, with 1,600 employees, with an annual budget of $112 million.
Presently managing the activation process for the green field construction of a new mail distribution center in South Florida with a budget of $107 million.
Bachelor Business Administration, University of
Miami

Jay Clements, Senior Consultant
Extensive experience in Postal Automation Systems deployment and operations in the United States, Australia, and the United Kingdom
including: delivery confirmation systems, letter sorting machines (LSM), optical character readers, video coding, tray management systems, hybrid mail systems, and mail processing program management reporting/status systems.
Expertise in Management and IT systems design, development,
deployment, implementation and support for distributed sites supporting commercial or USPS operations
Responsible for the deployment of eight video coding sites (VCS) for the United States Postal Service (USPS) increasing productivity by more than 30% above system manufacturer specified benchmarks while maintaining an error rate 50% below the benchmark.
Program Management Professional - Certified, BA, Philosophy, Texas A&M University, Masterís Course Work, Texas A&M University

Rich Genders, Senior IT Data Center Consultant
Experienced IT executive in all aspects of data center management,
restructuring and consolidation both client/server and mainframe
operations
Extensive experience in Continuity of Government (COG) and Continuity of Operations and Disaster Recovery programs
Over twenty-eight years of experience, including federal positions at US Information Agency and the US Department of State as Enterprise Data Center Manager, Operations Manager.
Proven leader in Customer Relations Management and Help Desk
programs, automated emergency preparedness, and S/W systems
lifecycle development and support
Effective communicator with significant technical writing skills including business strategic plans, white papers, project management plans, and OMB 300 submissions.
Disaster Recovery Institute (CBCP) -Certified, Program Management
Professional (PMP) - Certified, Old Dominion University, Northern Virginia Community College.
Tom Griffith, Senior Operations Consultant
Over 35 years with the United States Postal Service in engineering and operations. Served as executive manager of In-Plant activities for Southeast United States and regional executive manager of Engineering and Operations Planning. Activities included design and implementation of new processing methods and systems; requirements determination, planning and deployment of automation and other processing equipment; planning, layout, and activation of new processing plants; contingency planning and execution; economic analysis; and capital investment allocation.
Manager Systems Deployment at the national level. Participated in the planning, development and deployment of the initial three phases of letter mail automation as well as the first generation of flat sorting and small bundle/parcel equipment. Assisted in the all phases of major new systems including Delivery Point Sequencing, Remote Bar Coding, and Postal Automated Redirection.
Assisted in the initial development of the Network Integration and
Alignment Program. A part of the Postal Service Transformation Plan, this program examines possible reconfiguration of postal facilities in terms of network mission, equipment and layout.
Plant Manager for the Birmingham Alabama Processing and Distribution Center. Second level manager for Remote Encoding Centers and Priority Mail Processing Centers in the Southeast Area.
BS, Industrial Engineering, University of Tennessee, course work for MSIE completed; management programs - University of Virginia and Duke University

Fred Johns, Senior Management Consultant
Over 35 years of experience with a National Postal Carrier in operations planning and improvement related to logistics networks, mechanization and productivity, service performance and information technology.
Managed national and international network logistics for a National Postal Carrier. Implemented process changes to achieve service goals and reduce transportation costs. Dealt with leading Posts in other countries on process improvements.
Lead the national operational implementation of redesigned parcel and courier products.
B.Math. (Operations Research), Waterloo, Canadian Logistics Institute (P. Log. Certification)
Stephen Leavey, Senior Human Resources Consultant
Executive manager with over 35 years of experience in operational Human Resource programs and policies with the United States Postal Service
Managed the full range of personnel management activities at postal
headquarters for all levels of employees, including executive development and education programs for senior management
Subject matter expert for information pertaining to recruitment and
selection, compensation and benefits and retirement plans
Designed, developed and implemented a Succession Planning Program to identify and develop future leaders
BS, University of Maryland; Advanced Leadership Program, Fuqua School of Business, Duke University

Daniel Minnick, Senior Management Consultant
High-energy, results-oriented mailing industry executive, leveraging technical knowledge, applied analytics, and team-building methods
Extensive experience in mail production, list quality enhancement, transportation optimization, and intra-industry communications
Architect, Committee Chair, and Editor-In-Chief of Mail.dat and associated User's Guides for 12 years facilitating over $20 Million annual industry and postal savings
Executive responsibilities for national licensees of NCOA (Link), DSF(2), presort, and the development of proprietary addressing enhancements; product values exceeding $30 Million annually
BA, Ball State University, past member PMG's Mailer's Technical Advisory Committee (MTAC); past chair, MTAC Standard Mail Committee



Fred Denny, Operations Consultant
Fred Denny has over 35 years of experience with the U.S. Postal Service and is an expert in mail center operations.
For more than 20 years, Fred managed a large mail processing center for the U.S. Postal Service.
Fred is proficient in processing plant design and layout, and has extensive knowledge of high-speed automated mail processing equipment. He is an expert in improving the utilization and effective output of automated systems.
As an expert in mail center operations including optimizing mail flows, mail staging, sort schemes, automation utilization and labor productivity, Fred has utilized his expertise to assist Posts during network consolidations and realignments.
During the rationalization and consolidation of mail center operations, of its network, Fredís experience in a mail processing plant has produced innovative sort strategies and processes which, have in turn, increased the mail processing productivity within his processing plant.

Copyright © 2006-2013 NGI Solutions, LLC

Paul Barton, Senior Technical Consultant
Dr. Paul Barton has 28 years of experience in the postal industry working for Royal Mail, and for the last 7 years he was Royal Mail's Engineering Director.
For over 20 years, Paul has been the lead technical person responsible for the strategy, business requirements management, technical specifications, procurement, and technical testing of all of Royal Mail's automation and related procurements.
As a well-recognized expert on postal automation, Paul has written and presented numerous technical papers, chaired numerous sessions at postal technology conferences worldwide and twice chaired the UK's IMechE International conferences in Postal Automation.
Paul has a PhD in Engineering and is a Fellow of the UK's Institution of Technology and Engineering.
Nancy Schmidt, Operations Consultant
Over 30 years experience with the United States Postal Service in postal operations in the field, regional/area and headquarters. Experience encompasses all aspects of processing operations including in-plant support, transportation, maintenance, delivery and facility activations.
Primary emphasis was in Mail Processing Operations and In-Plant Support with the transitioning from mechanized operations to automation capable operations.
Executive Manager (area), provided leadership and oversight for mail processing operations in 5 states with 9 districts. Responsible for service, budget, equipment requirements, implementation of Automated Parcel Processing, Postal Automated Redirection, Auto Induction for automated flats, Low Cost Tray Systems, removal of Sack Sorter Systems in the BulkMail Network to support network upgrading, and area recommendations for Network Redesign and Area Mail Processing initiatives.
Plant Manager, for a large plant, 600-900 employees, provided the leadership for mail processing, in-plant support, transportation and maintenance, to achieve our service, budget and performance goals.
Managed the in-plant support activities as part of the headquarters activation team for International Service Centers, responsible for the mail flow design, volume verification, equipment requirements and operational site plan for the new facilities. Developed the scheduling and staffing and complement plans for Miami and Chicago International Service Centers.
B.Sc. (Business), Nova Southeastern University